Category
Marketing Campaign
With Johnnie Walker Blue Label "Cities of the Future", the brand is reflecting on its own 200-year journey to this point, and gazing ahead to the next 200 years by launching a collection that reimagines how a selection of the worlds' leading cities will look two centuries in the future. There are 10 unique cityscapes created in collaboration with London-based digital artist and creative powerhouse Luke Halls.
Travel through the Hyperloop
NFC technology enables consumers to digitally board a Johnnie Walker Hyperloop 3D experience and be transported to the future, where they can visit a Blue Label bar and get served by a robot. Or they can opt to learn about Johnnie Walker Blue Label depth of flavour, select a destination and be transported via Hyperloop to one of Luke Halls futuristic cityscapes providing a glimpse into the year 2220, as well-known cities and landmarks appear alongside incredible feats of geo-engineering, A.I empowerment and physics defying architecture.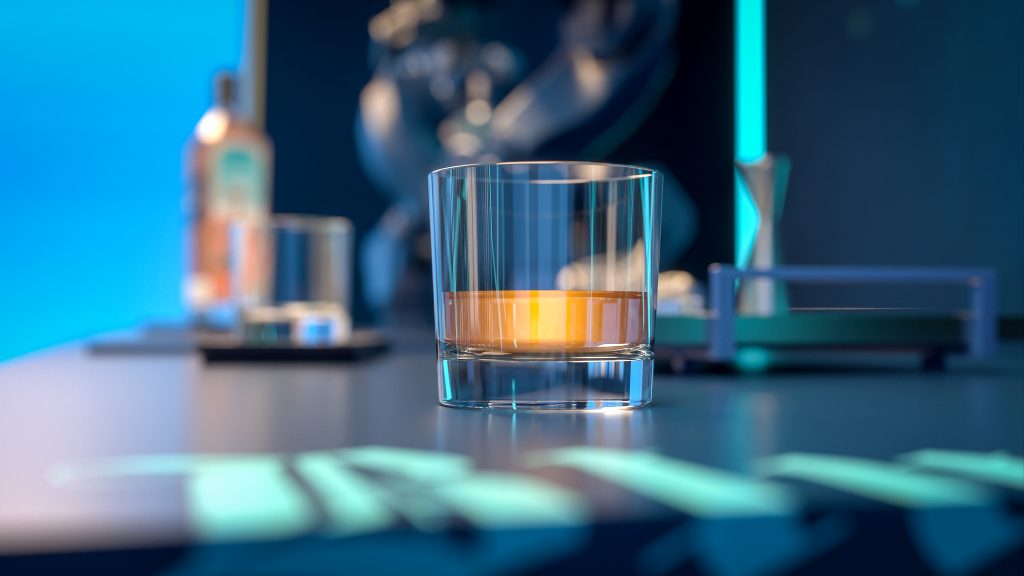 The digital experience, exclusive to only purchasers of the bottle, aims to give consumers something special, immersive, and discoverable to enjoy whilst they savour the precious Whisky.
We absolutely loved working on this project with the Diageo, Johnie Walker and Circle Square London teams!
Have a project in mind ?
Let's get to work.