Category
Marketing Campaign
It is always fun when we get asked to create something special for a brand like Diageo. This was the second time we could put our Moyosa Spaces framework to the test against a corporate IT and compliance framework. For their "Special Releases" range, Diageo transports the user to a fantastical world where they can explore the story and habitats of the "legendary creatures".
Sitting below a grand night sky is the Hallway of the Untold, where users will discover the legends surrounding some of Diageo's best loved brands. Each brand is "just around the corner" giving the users a sense of anticipation and enticing them to discover more. In true Moyosa Spaces fashion, users are able to navigate through the whole experience and discover all special releases and their stories.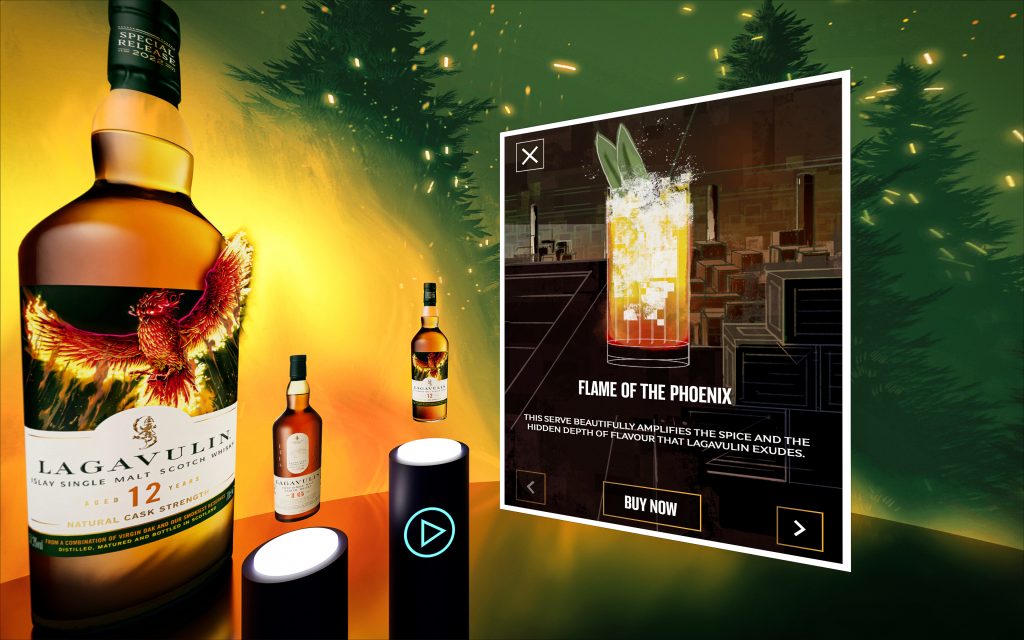 We are proud to have developed this fantastic digital experience for Diageo's Special Releases project. It was a true test of our framework and one that we are happy to say passed all the tests, delivering a seamless integration to the corporate IT structure, as well as adhering to the concept and design guidelines given by the client!
Check it out for yourself below!
Have a project in mind ?
Let's get to work.